We have compiled the best team in the business to meet your needs. Find out about the team and how we build better humans.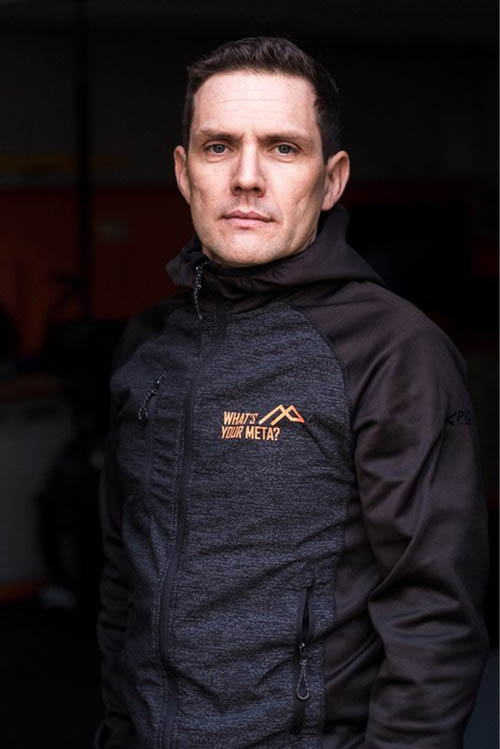 With over 20 years of experience in cycling James has seen it all. Firstly as an athlete with multiple British and Scottish Championships across multi disciples on road and track cycling.
Top that off with 4 Commonwealth games Representations and a Commonwealth games Bronze medal in 2006.
Not only that but he also holds the current NC500 record of under 29 hrs non-stop.
Since retiring from international racing after Glasgow 2014 his pathway lead to Performance coaching and Director Sportive duties with One Procycling & WNT. James is still an avid competitor and believes in practicing what he preaches.
British Cycling Qualified as well as a Level 4 Strength & Conditioning coach, James dedicates his passion and knowledge to help build better humans.
Carole has been involved in health and fitness for over 25 years from teaching fitness classes to now focusing primarily on remedial and sports massage.
She has an HND in Sport and Exercise Science, Diploma in Remedial and Sports Massage, …….. and is currently studying for a Certification in Clinical Orthopaedic Manual Therapy (COMT).
Having run a number of marathons and taken part in standard distance triathlons in the past, Carole has been inspired by the athletes she has treated since joining the META team that she is currently training to take part in her first Ironman distance triathlon this year.
Carole uses all of her knowledge and experience to help ensure every person gets a personalised treatment and is passionate in helping people achieve their goals, whatever they may be.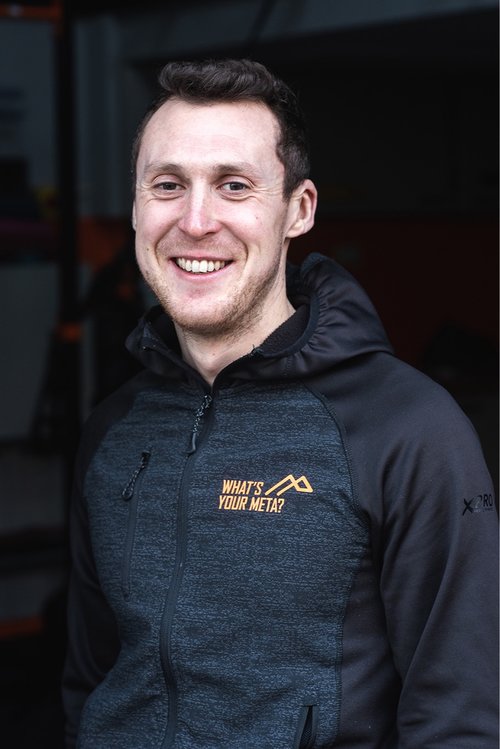 Finlay has been racing triathlon for 9 years and has specialised in Ironman distance racing. He has finished as high as 11th Overall at Ironman UK, while winning his AG (25-29) back to back years (2016/17) and qualified for Kona twice.
He has a BSc (Hons) in Applied Sports Science from Edinburgh University.
Finlay has a passion for helping anyone achieve their goals. He specialises in endurance coaching for triathlon and running but the sport scientist in him means he's interested in all facets of performance.
Finlay will be racing for the META Triathlon team this season and will be focusing on Ironman distance triathlon. He will be using his knowledge from racing, combined with his sports science knowledge to help build better humans.
WORK TOWARDS YOUR TARGETS
We tailor training so that it is specific to achieving your goals. These goals can be performance based or to simply just get stronger and fitter.
DatA DRIVEN TRAINING
Data used in the right way can help structure training plans and workouts in the most effective ways. We use a variety of equipment and tools to gather relevant information about performance.
Keep in touch
Feedback between a coach and athlete, both ways, is essential. We use Training Peaks to monitor your training data but also to provide feedback and to hear how you're feeling.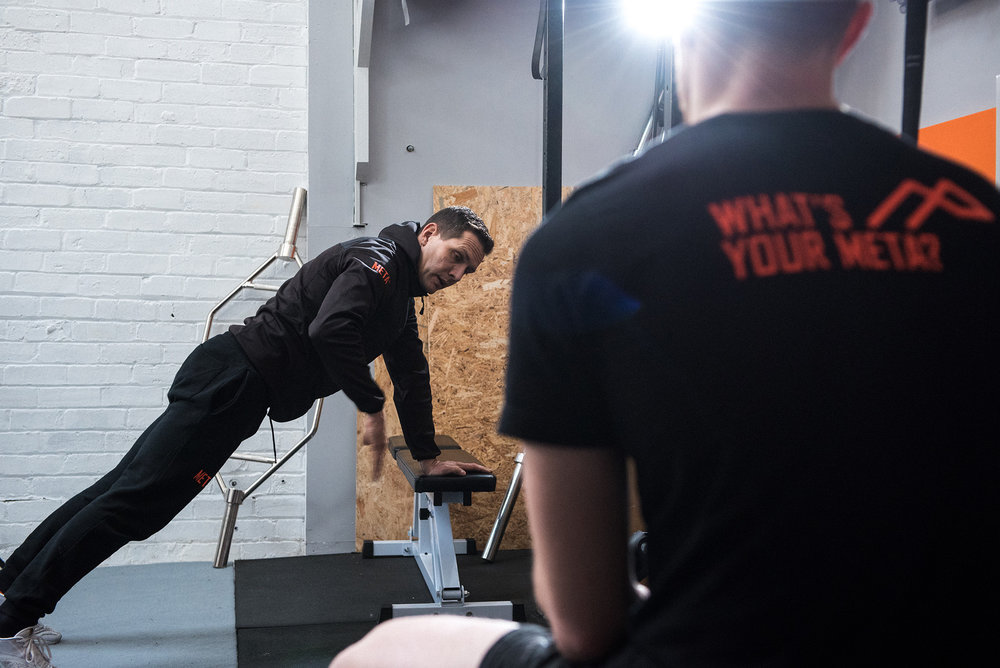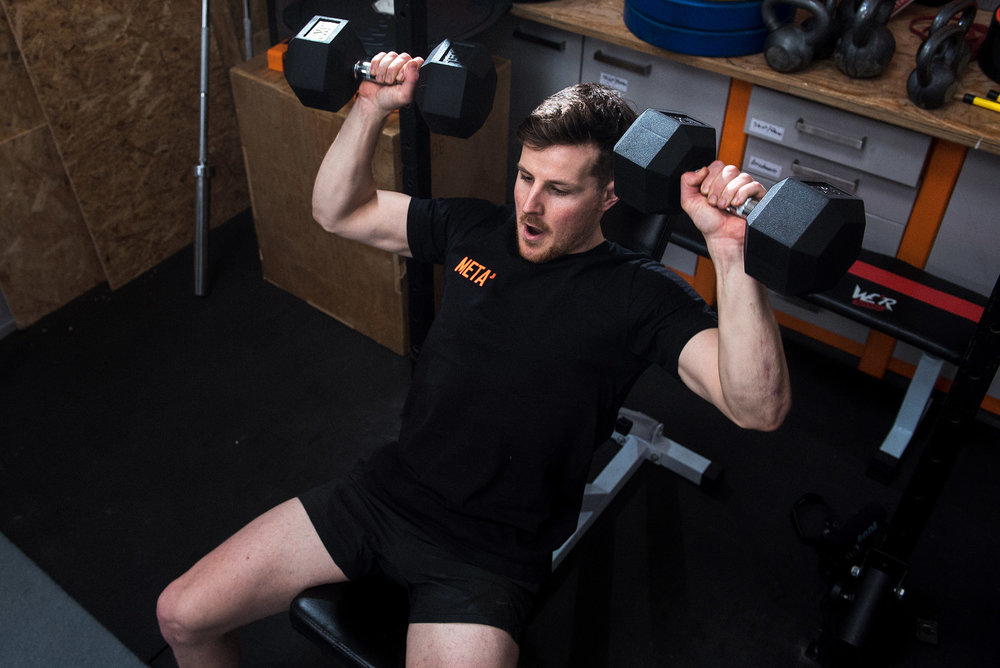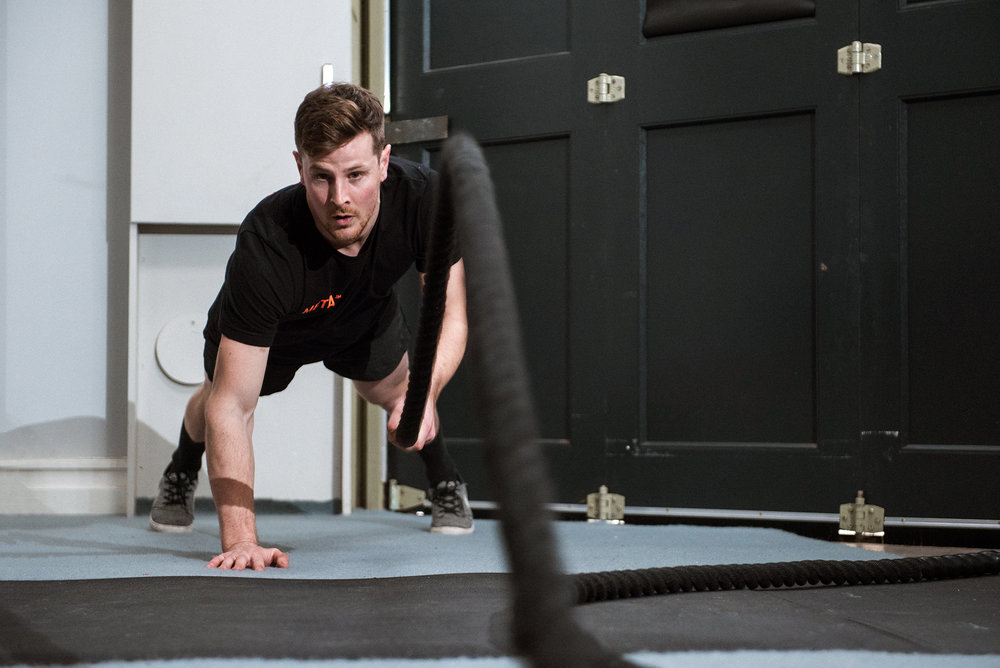 Our training facility, based in Comely Bank Edinburgh, has been kept a secret until now. It's a unique space, offering a training haven for What's Your META? Athletes.
Strength and Conditioning
We have all the equipment necessary to cater for any athletes strength and conditioning needs.
The Cave has a squat rack, Olympic bars, dumbbells, sand bags, ropes, med balls and other equipment that is essential to help build better humans.
Sprint and Endurance Training
We specialise in bike and triathlon training but the Cave has various other pieces of equipment for sprint and endurance training.
A ski erg, rowing machine, Wattbike and smart trainers (which are connected to Zwift) allow us to cater for any athlete's racing or event goals.
The Cave has a therapy room above the training area which means athletes can get treatment for injuries and get treatments which help reduce the chances of getting injured.
Some athletes take on challenges which push the body beyond what is achievable without more specific training, such as altitude training equipment. This breadth of equipment helps athletes train for the most extreme events around.
We are proud to be able to work with some of the best brands in the industry. One of What's Your META?'s key goals is to develop sporting talent and provide help to those that need it most. Thanks to the brands we partner with, athletes are given a helping hand to get one step closer to their goals.